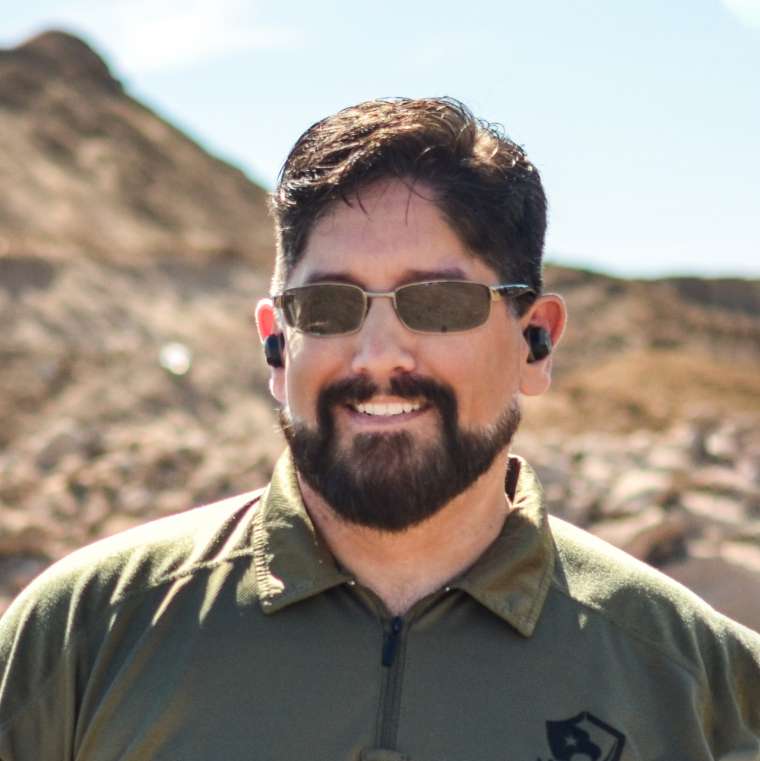 Owner, Certified Instructor
Brief info
I have been teaching since I was a teen. I have taught everything from BMX racing to computer programming, and scuba diving.
While in the Army, I discovered the joy of firearms instruction. I've been training new shooters with rifles, shotguns and pistols, since 1987. I have a passion for teaching, and really love that moment when a new shooter overcomes the hesitation, and sometimes fear of shooting.
So, I decided to take my training to the next level. I began seeking my own training experiences, and eventually certification by two of the nation's top training agencies.
The modern NRA training program has roots going back to World War II. Today, the NRA has over 125,000 certified instructors. I am proud to be one of them!
I also discovered the USCCA has a burgeoning training program that emphasizes self defense. Their training programs offer students a chance to do more than shoot paper targets. We actually learn to move and shoot at the same time. You learn practical techniques for defending yourself and your family.
I believe deeply in these programs. Whether you want to learn to shoot for fun, or you have an interest in defensive shooting, I want to help you reach your goals.
I believe in training! I think anyone who owns guns should train regularly. That's why the name "Always B Training"!
(besides ... "Always Be Training" was taken, and not very original)